jezelf kunnen zijn in de sport.
platform voor LHBTIQ+ in de sport
Stichting Pride and Sports is het nationale platform voor LHBTIQ+ in de sport. Pride and Sports zet zich in voor een veilig sportklimaat voor alle sporters, ongeacht hun seksuele oriëntatie, genderidentiteit, genderexpressie of geslachtskenmerken. Sport helpt bij onze persoonlijkheidsvorming en biedt een krachtig instrument voor verbinding in de maatschappij. Om te kunnen participeren in de samenleving en jezelf optimaal te kunnen ontwikkelen, is het van groot belang dat je overal en altijd jezelf kunt zijn.
Door te werken aan een veilig en positief sportklimaat voor iedereen levert Pride and Sports hieraan een concrete bijdrage.
Als vrijwilligersorganisatie hebben wij financiële steun hard nodig. Je kunt een donatie overmaken op ons banknummer NL51SNSB0948383178.
Kies zelf je leukste queer sportclub uit in onze nieuwe LHBTIQ+ SPORTCLUB FINDER, je kunt bijvoorbeeld zoeken op jouw regio voor een club in de buurt.  Je kunt ook zoeken op jouw sport die je nu al doet of misschien wil je wel ergens een proeftraining gaan doen en graag een nieuwe sport uitproberen bij een regenboog sportclub.
Heel veel succes!!
There are no upcoming events at this time.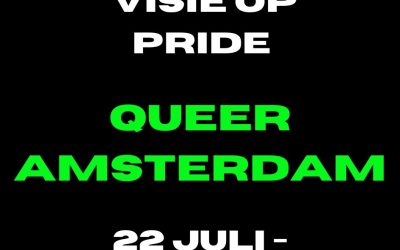 Amsterdam Pride wordt Queer & Pride Amsterdam in 2023 Queer Amsterdam en Stichting Pride Amsterdam nieuwe organisatoren Queer Amsterdam (QA), een nieuwe organisatie bestaande uit diverse groepen uit de lhbtiq+ gemeenschap en de Stichting Pride Amsterdam (SPA), die...