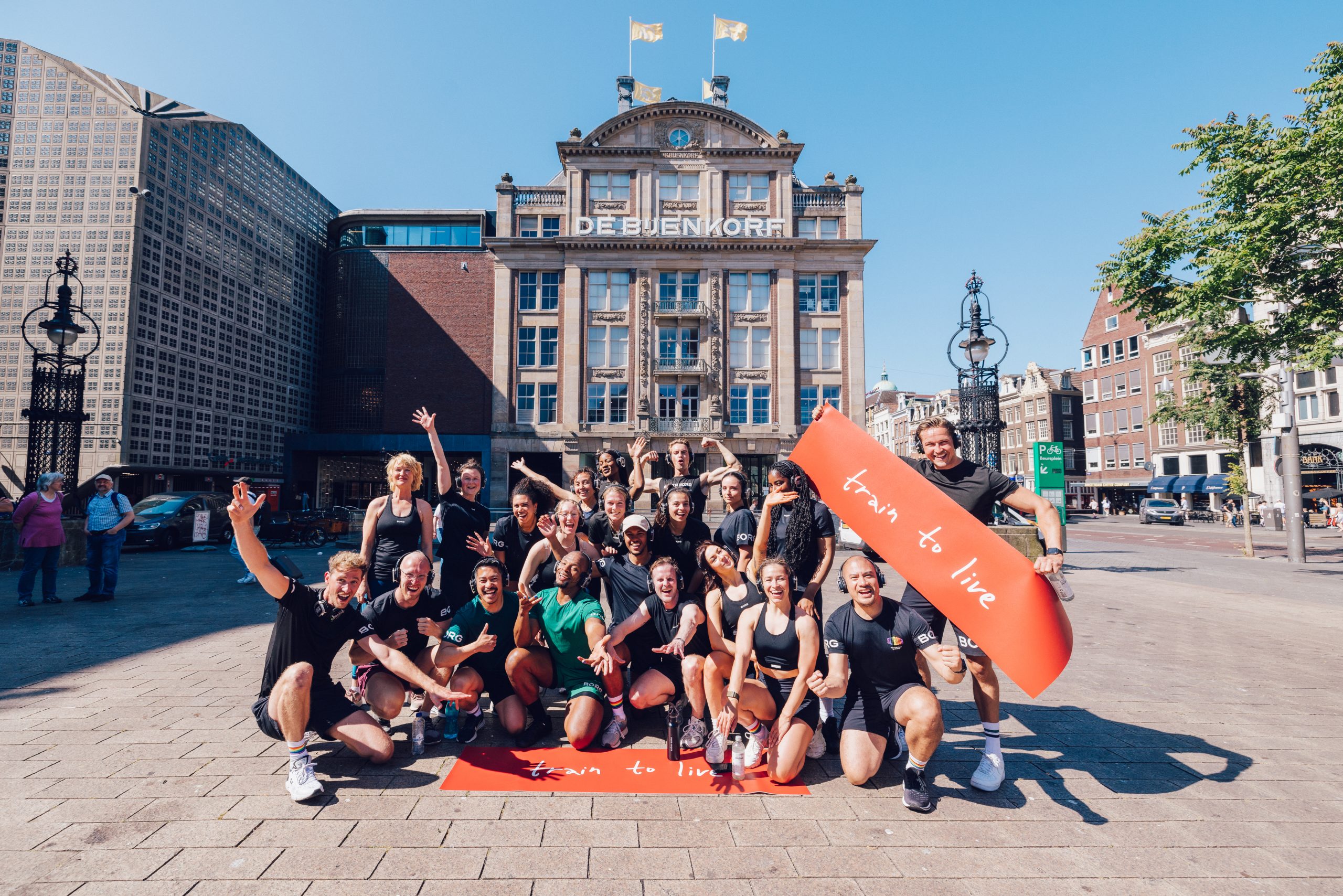 De Bijenkorf urban workout met Björn Borg
Sporten in de buitenlucht voelt niet alleen lekkerder, het is ook bewezen beter voor je dan binnen trainen. Begin je (werk)dag of neem tussendoor een pauze met een urban workout op het Beursplein die we in samenwerking met Björn Borg organiseren.
Een kwartier voor aanvang verzamelen we in de lockerroom van Patisserie de Bijenkorf (in de Warmoesstraat, achter de Bijenkorf Amsterdam), waar je je om kunt kleden in een comfortabel en duurzaam Björn Borg T-shirt. Daarna laat trainer Lewis je in ongeveer een half uur alle hoeken van het Beursplein zien. De medium level training wordt afgesloten met een heerlijke vitaliserende smoothie in de lockerroom.
Deelname kost 5,- per persoon, inclusief Björn Borg T-shirt. Het totale bedrag wordt gedoneerd aan Pride and Sports.
Wo 21 juni 08.30 en 15.00 uur
Wo 28 juni 08.30 en 15.00 uur
Wo 5 juli 08.30 en 15.00 uur
Wo 12 juli 08.30 en 15.00 uur