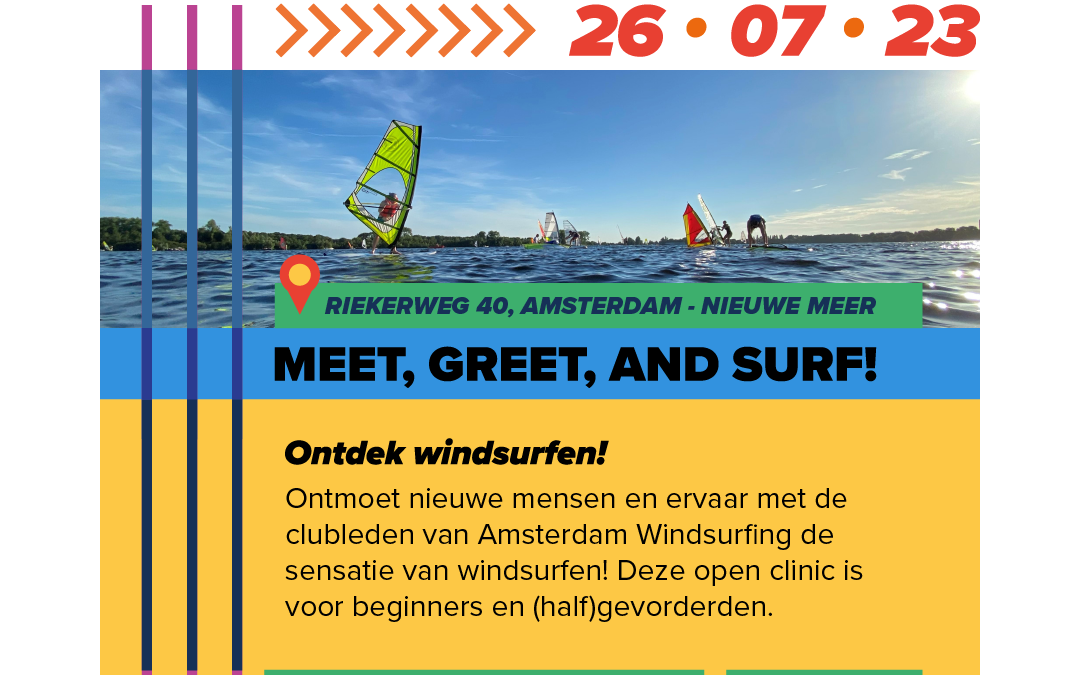 Windsurf Clinic: Meet, Greet and Surf is een kennismakings clinic met windsurfen voor beginners of half / gevorderen.
Deze windsurf clinic is voor iedereen binnen en buiten de  LHBTQ+ gemeenschap én voor onze clubleden van de vereniging Amsterdam Windsurfing. Ons doel is om een leuke mix van nieuwe mensen en bestaande leden samen te brengen voor ontmoeting en kennismaking met het surfen.
Thema: Meet, greet and surf aan de Nieuwe meer!